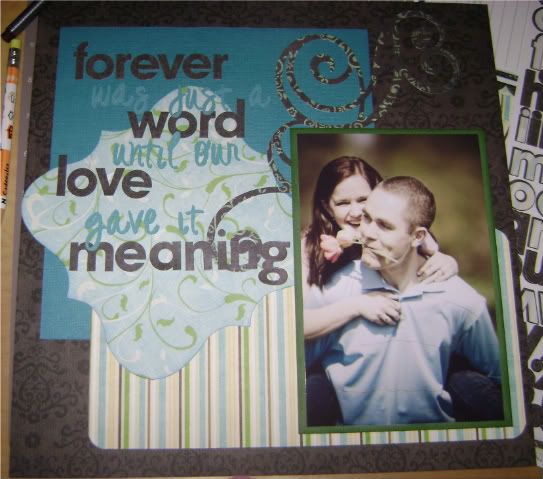 I saw this quote last week and have been dying to scrap it.. but I ran into a dilemma -- what pictures do I use. I thought it would be too cheesy to use a wedding picture. Of course wedding pictures mean forever, but what other pictures of the two of us do i have that i love and have this quote at the very essence of the picture.

So I turned to my ever true facebook and looked through all my pictures and found one of our engagement pictures. I'm so in love with this now. Although it's an engagement picture, i think it's just totally Brian and I. Fun and playful, but totally in love.

I'm so happy with how this turned out. I still have some journaling to do and some bling to add but I love how it is right now.